Follow step by step this simple tutorial to complete your match scorecard from your Smartphone.

1) Log into www.esportsrivals.it

2) change the virew to "desktop mode"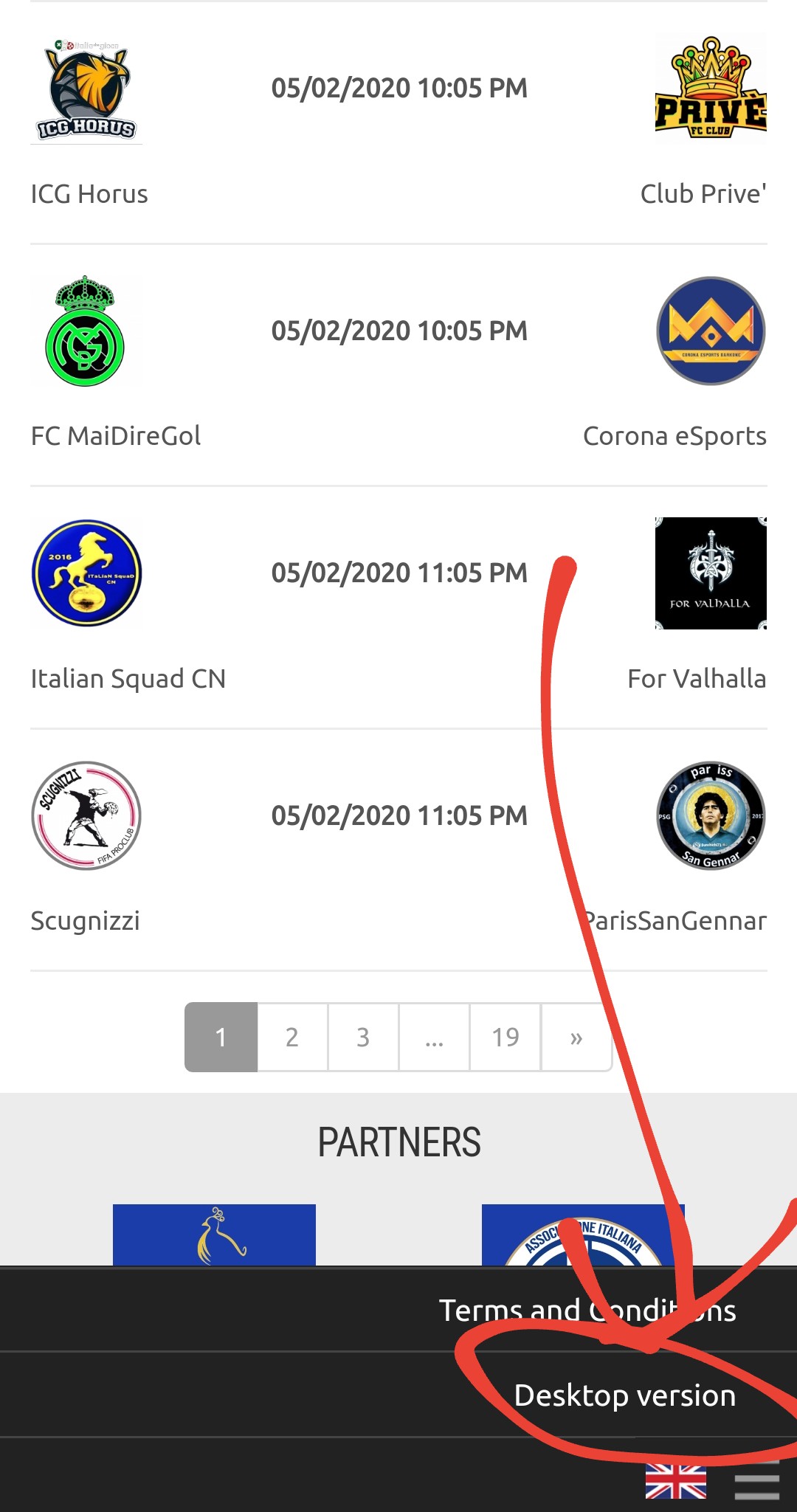 Then you will be in the home of our website, as you log from a pc.

3) press into "tournament" and select yours (FIFA20 South Tournament):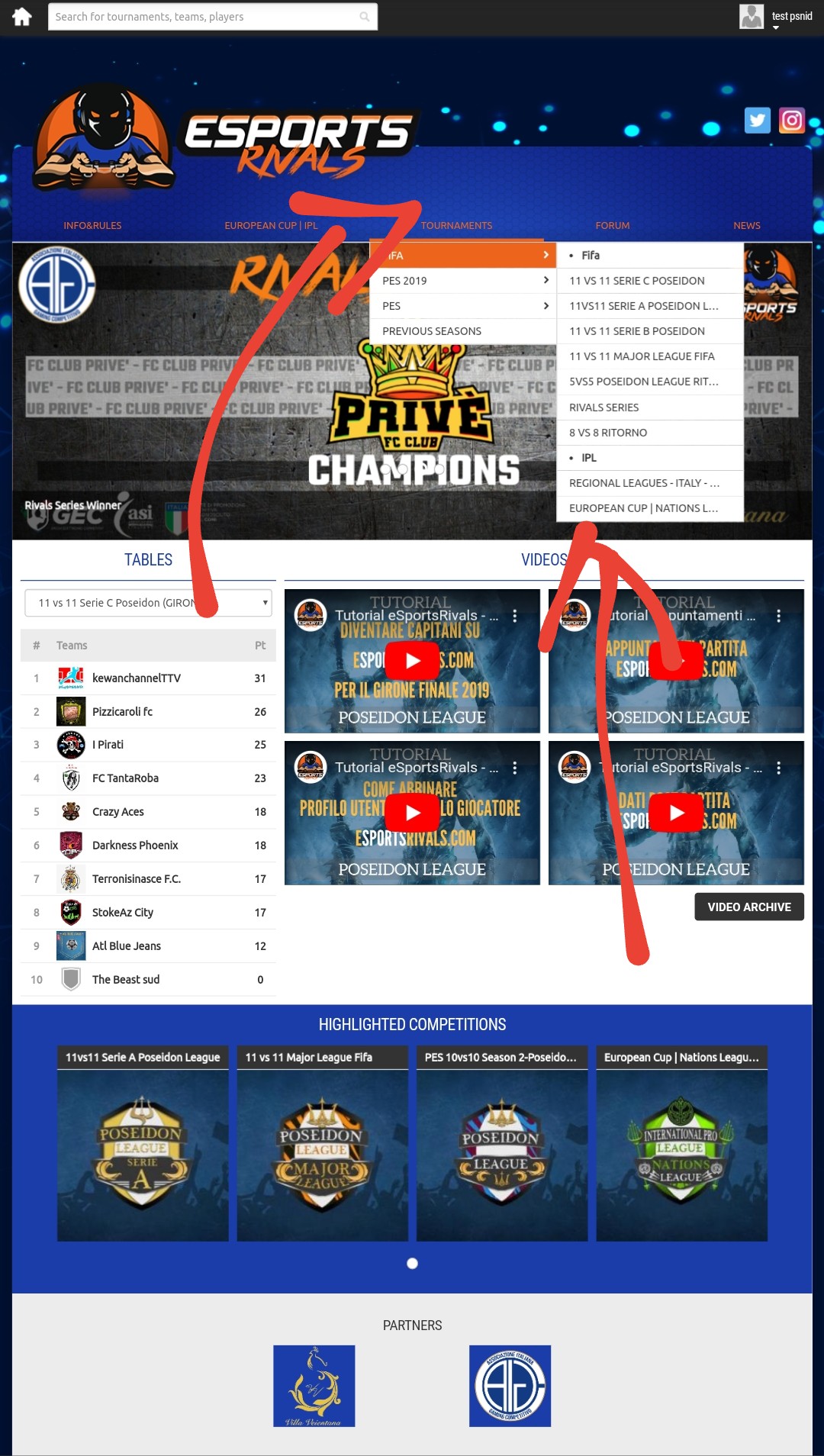 4) Click on schedule and click on your group !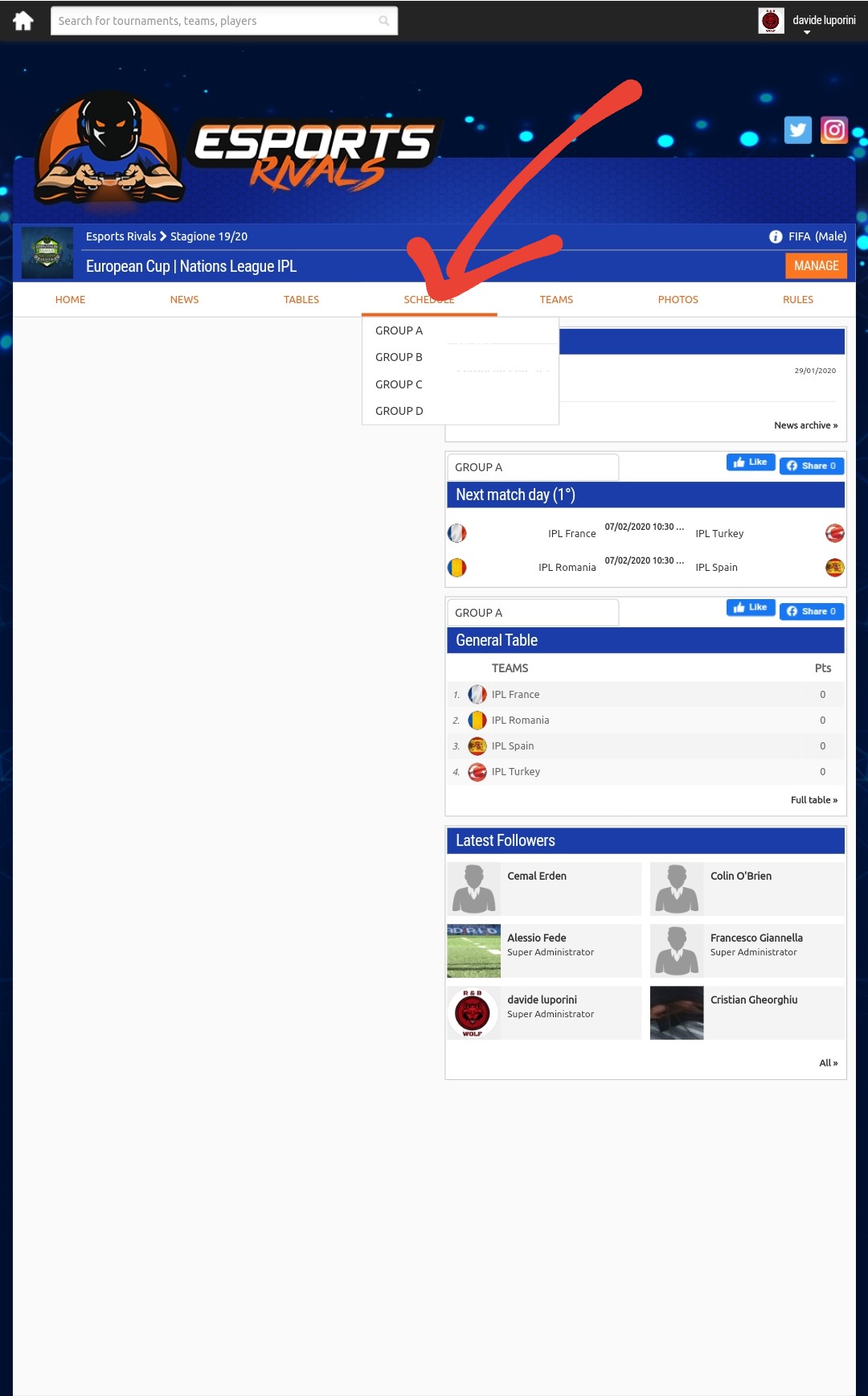 5) Click on your match :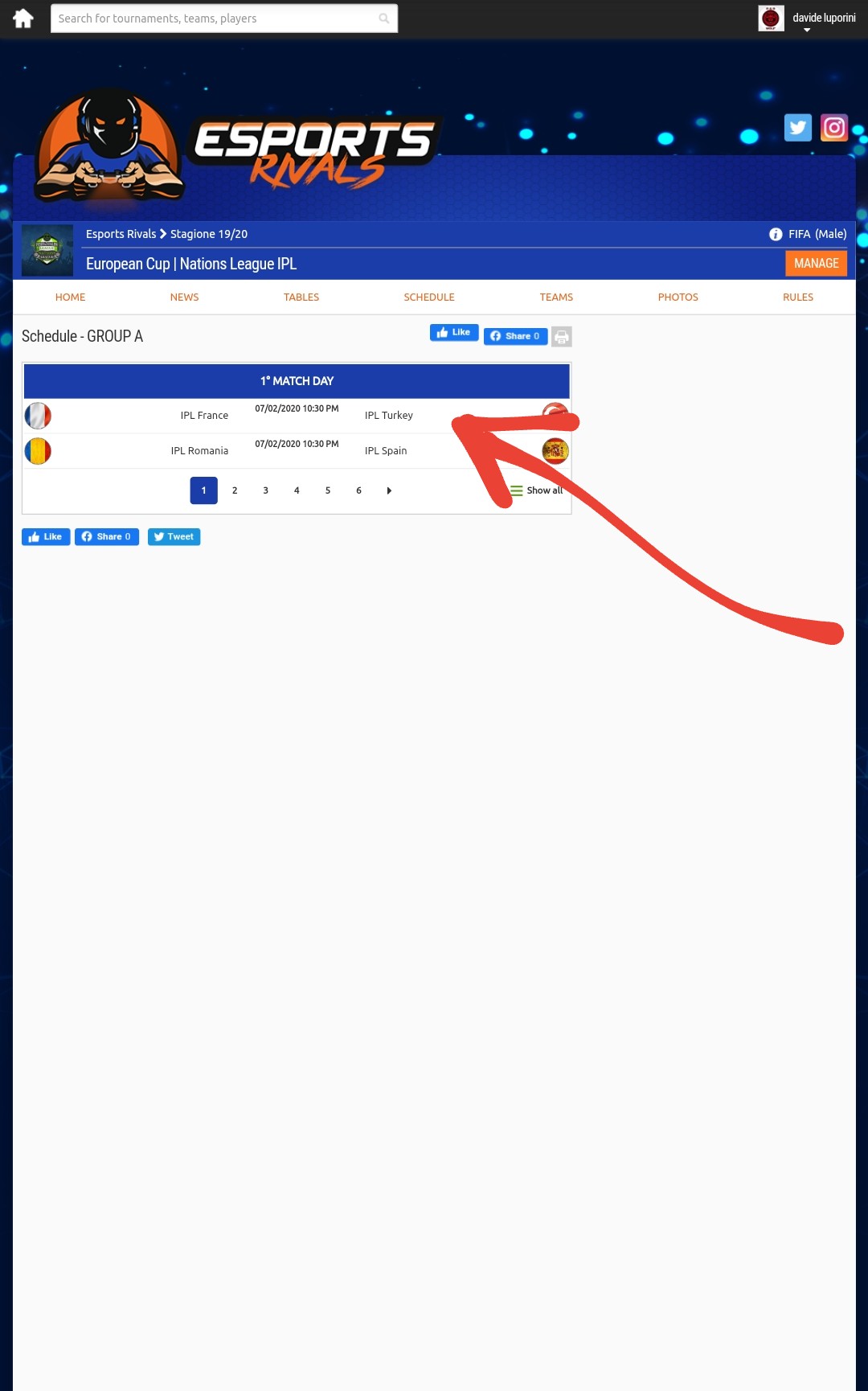 6) Click on "EDIT SCORECARD"


7) Insert the results and the statistics (goal, assist, player score, etc.). Press -> "Save" both after the results and statistics
NOTE: the tab "statistics" means "assist" , so , if you have to assign an assist , you must click on "statistics" (very right of the page ) and assign
the assist to the player.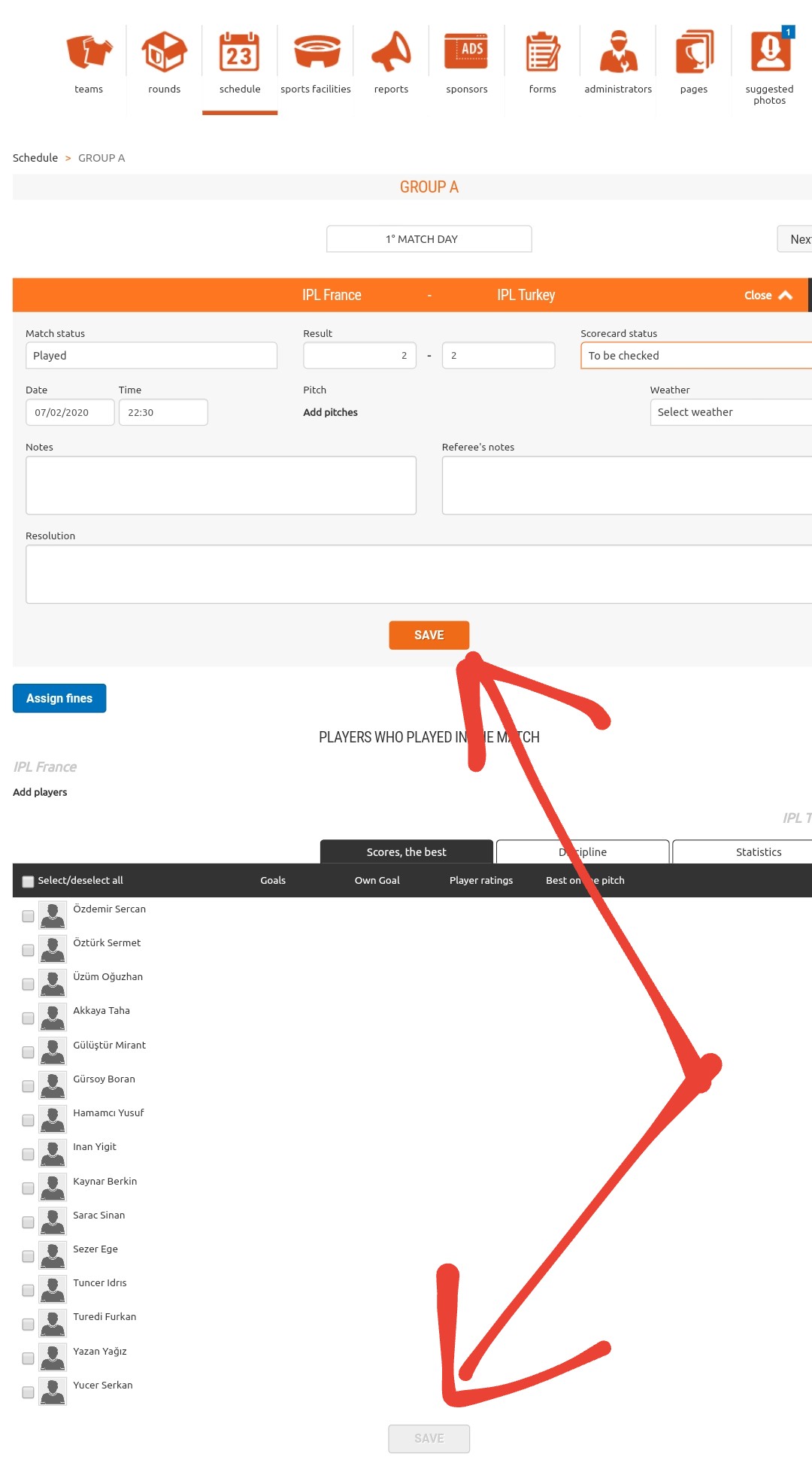 NOTE: If you do not press SAVE, the result will not be updated in the system.